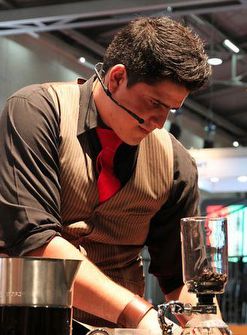 by Wayne Oberholzer
---
As somewhat of a coffee fiend, I always dread the idea of going to a hotel for namely one main reason. Coffee. This somewhat simple thing can truly ruin my holiday experience.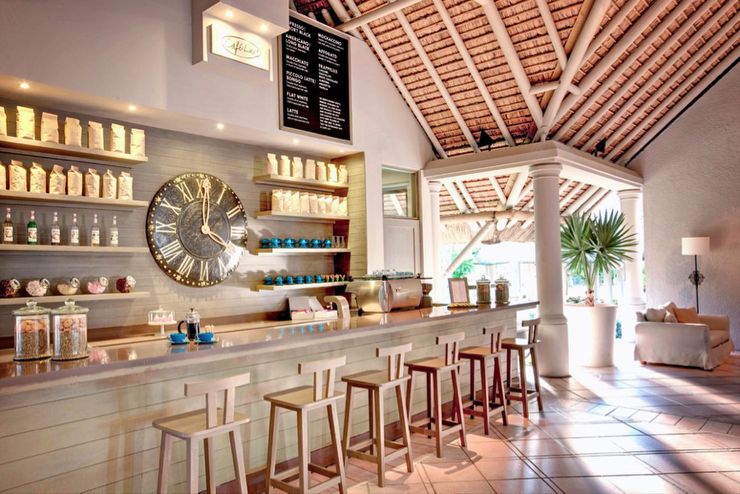 How many times have you gone to a fantastic hotel or establishment only to be greated to a less than stella coffee in the morning? In your mind you start coming up with creative ways to "get rid of" the person responsible for allowing such a terrible thing out of their kitchen. How can it be so hard to get a half decent cup of coffee together? Well the truth is… it kinda is hard.
Now as someone with a little bit of experience in trying to solve the coffee issue at some of the top hotels in South Africa, I know first hand the issues faced by such companies and establishments. Just think about the pure numbers. Some of these places deal with 450 guests for breakfast. They then have up 2 hours or so to put out "quality" coffee. Now please do not get me wrong, it isn't that difficult that it can't be achieved, but you have to invest. Finally… someone has.
The LUX (
www.luxresorts.com
) group of hotels approached the team at
Deluxe Coffeeworks
just over 2 years ago with a challenge. Put together a world-class coffee offering and bring it to the Indian Ocean.
How can this be such a crazy idea? We have had bars in hotels for years, and with Coffee the most widely drunk beverage in the world, how can this be missing from the hotel experience? Well now for us coffee fanatics, we finally have a few extremely beautiful locations to enjoy a much deserved holiday break whilst still getting a world-class coffee offering.
As any budding coffee fanatic will tell you, you cannot proclaim to have a world class coffee offering with coffee purchased thousands of miles away and then preach about how amazing it is… how its roasted by the finest Tibetan monks… or passed through the dietary track of the most exotic beetle… If it isn't locally roasted, it just isn't as good.
Deluxe and LUX agreed… So they are now the first and only hotel in the Indian Ocean region to proclaim to have their own roasteries. Yes that's right, they have two of them. One situated on the east coast of Mauritius at their Belle Mare site, and one on their own private, 1,6km long island in the beautiful Maldives.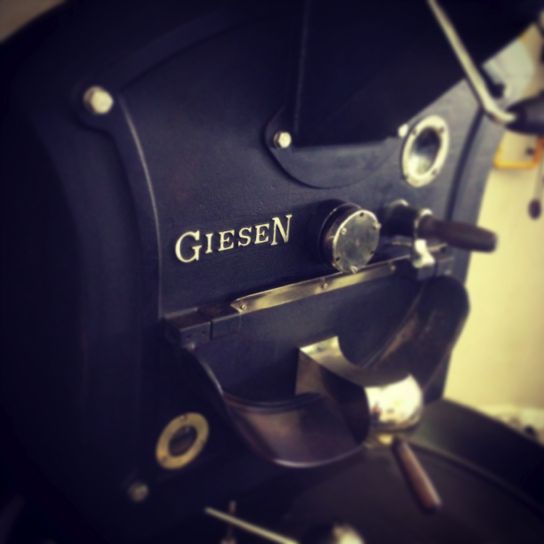 Mauritius boasts a beautiful Giesen W16 and Maldives has the ever so fun W6. Both are world-class roasters. Not amiss in any high quality café or roastery worldwide.
Judd and the team spent months putting together one of the most exciting projects I could ever think of. And now I'm a part of it.
I have had the pleasure of getting to work with some of the most amazing people in some of the most beautiful locations. And all because of the market is growing and demanding need for a high quality coffee experience.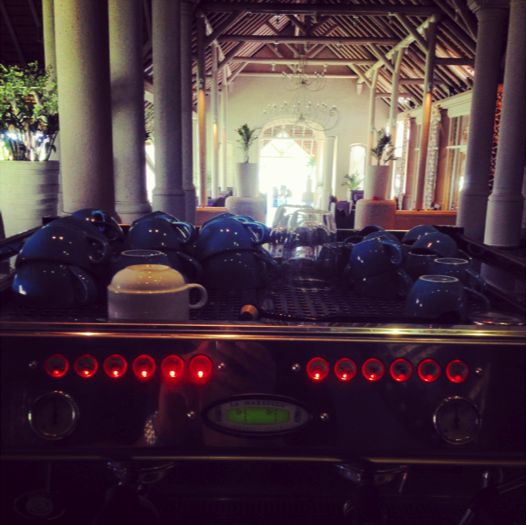 The best equipment is key, according to Wayne
But let me tell you, it hasn't all been rainbows and latte art. This endeavor takes a massive amount of effort to make it all come together. Lets just think about the logistics involved here.
Milk… Man this stuff has given me nightmares beyond my imagination. Now in small islands and locations such as Mauritius, there are no such things as dairy farms. Bessy ain't around the corner churning out hundreds of litres for us to make pretty pictures with. So we had to turn to good old long life milk. Ask any barista worth his or her salt, this isn't easy stuff to work with. But step in Judd and the team once again. They have been able to source some long life from "Down Under". Australian milk is loaded with protein and fats. Their average full cream is tipping the scales at a whopping 6% fat content, compared to SA's poultry 3%. So during the UHT process a lot of the proteins are saved. Protein is that magically stuff that helps keep the bubbles formed when steaming milk. But it still isn't easy. I spend a good amount of time instilling a lot of the milk basics and techniques needed to steam milk. We practice with a lot of soapy water. This is obviously to save on waste, but also as your technique needs to change somewhat when steaming with UHT, and it reacts differently as well as pours very differently to the "real" stuff. In the end however the results are impressive none the less.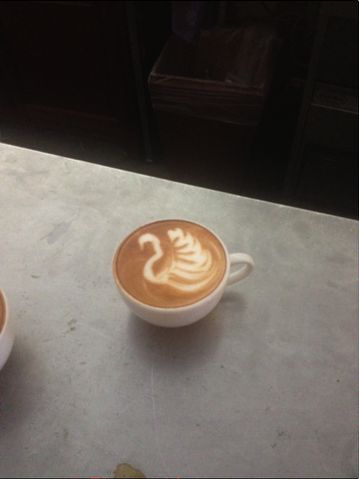 They seem to be getting there, even with UHT milk :)
Equipment is obviously a factor in creating a quality café experience. Well at least for me it is. Each Café LUX has its own La Marzocco GB5 and the top baristas from each hotel are chosen to work on them. Most cafes and baristas alike wish they could work on such equipment, so to see this being used in a hotel is a statement in itself. Part of the training I do with LUX is training the maintenance teams on how to properly service and maintain each and every machine.
We are constantly working with the team to innovate and keep up with the times. One of the awesome projects I was apart of was a collaboration with another consultant, Pete Slade, who I was fortunate enough to meet at an event held for the staff of LUX. After a few… who am I kidding… a lot of beer. Pete and I decided we were best of mates… it was a lot of beer… and that we had to collaborate alcohol and coffee. We both agreed that Irish coffees were old hat and over done. So we started thinking about ways to create a fusion of Café Lux's island blend and Rum. A lot of different and very high quality rums are made in Mauritius and was the perfect starting point.
I had brought over some new toys for the team to play with at Lux Belle Mare, namely a Chemex and a Hario Pour Over kit. Pete had some amazing Ice Ball molds… I'm sure you can see where this is going. After a lot of trial and error of pairing different rums with different brew methods and single origin coffees. I even made a ball of espresso, it contained 22 Shots of espresso… Out of fear of killing someone… or many someone's… We decided against that route and stuck with one Chemex of our Gautemala Hue Hue Tenango and two V60's of both the LUX island blend and the Ethiopian Sidamo. The Rum and Roast was born.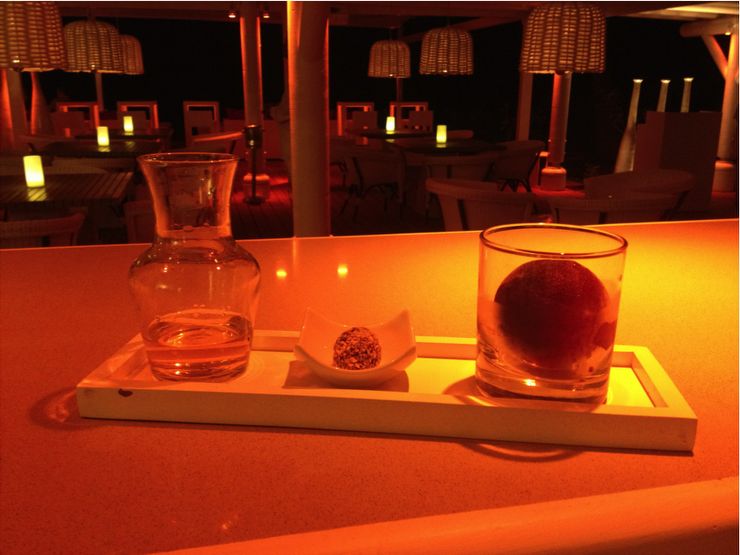 We would warm the rum up, pour it over the Ice Ball and let the magic happen. As the coffee infused it created a beautiful blending of the coffee and rum. Paired with a delicious truffle made of raw cacao, ground coffee amongst other very tasty ingredients.
Keeping up with the times, I have slowly started to introduce a few alternate brew methods. Belle Mare now offers the single origin components of the blend through a V60 or a Chemex.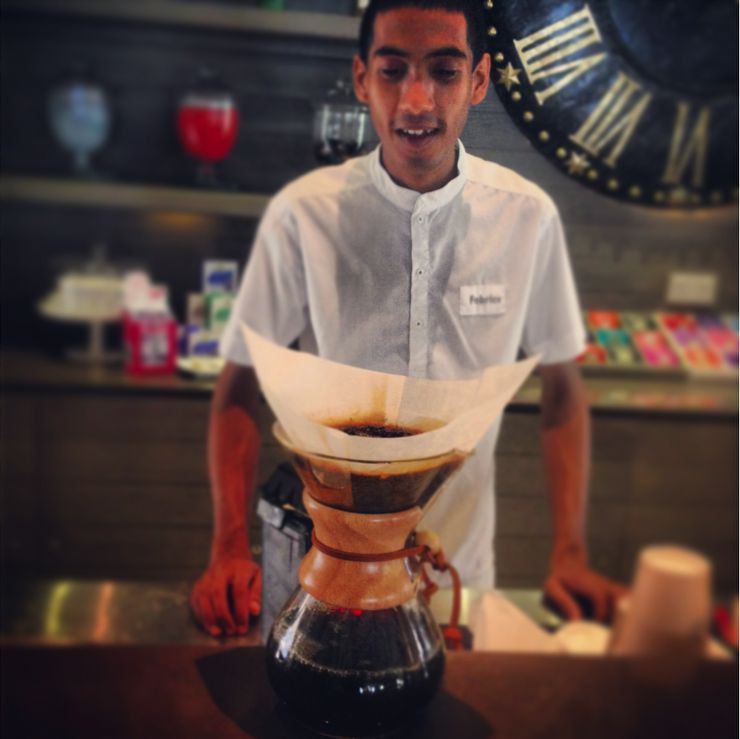 This is a fantastic project. One that has been something I am so proud to be a part of. But none of this would be possible without the amazing people who bring it all together. The Staff. The men and woman who wake up every morning to make sure you have an awesome cup. Who go through the hours and days of training. Who suffer through my mostly boring lectures on hygiene.
They are the real key to making Café LUX such a massive success. From the CEO to the baristas who realize how important that cup of coffee is every morning. They are Café LUX.