This is Dr Joseph Raimondo. He is part of the team heading up the use of a pretty incredible machine that focuses on the electrical communication within the brain. We know his secret to success. Coffee, of course.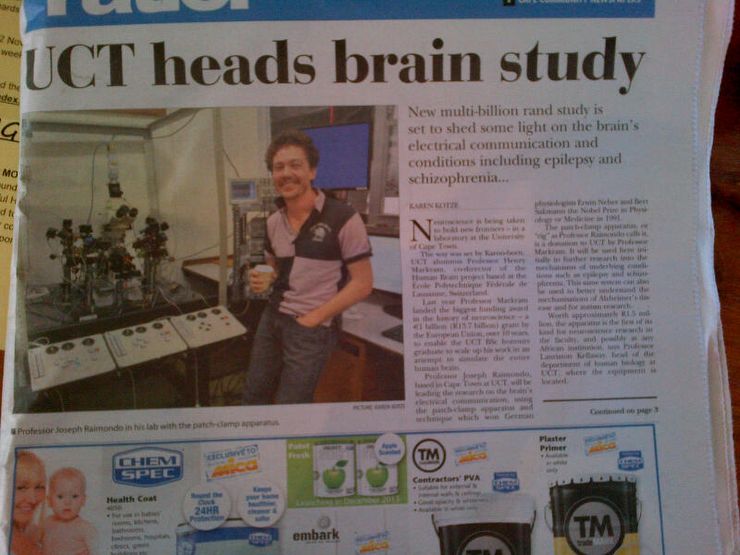 Pictures don't lie. This extremely intelligent individual obviously can't even put down his coffee cup to take a simple photo. He needs it!
Taken from the UCT website:
"State-of-the-art patch clamping apparatus will soon allow researchers at UCT to 'listen in' on the brain's electrical communications. The apparatus was a gift from UCT alumnus (and world-leading neuroscientist) Professor Henry Markram to the Department of Human Biology, and it will grow basic neuroscience research in the health sciences faculty.
The patch-clamp technique won Erwin Neher and Bert Sakmann the Nobel Prize in Physiology and Medicine in 1991 and is a powerful and versatile technique for studying the electrophysiological properties of biological membranes. It's revolutionised research in cellular and molecular biology and in neuroscience it's allowing researchers to ramp up their understanding of the brain's circuitry."