"This isn't a road," Iain says to me skeptically as we round the corner.
"Yes, it is! It's just not a road for people. Look, there it is!"
So we got a tip from a woman who knows a man who knows a coffee spot down a little road in the centre of town and we were intrigued. We jumped at the chance to explore the Durban CBD a little more and set off with Google to find the mysterious cafe.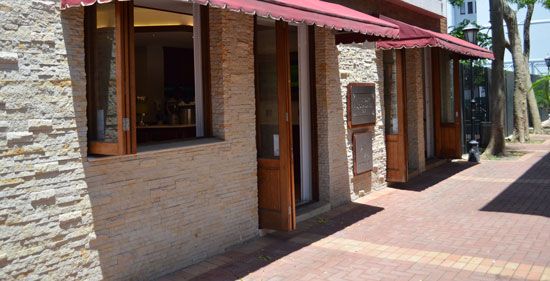 Said mysterious cafe can be found down a pedestrian walkway called Masonic Grove (Dullah Omar Road) that runs through the Durban High Court Chambers. The buildings are beautiful and ooze history and you feel as if you've stumbled into a different country and a different time, and with our backpacks and cameras, we certainly looked the part of tourists too. The best place to park is on the Esplanade or there is a parkade on Beach Road, obviously it is perfectly placed for all the law professionals in the surrounding buildings to walk to.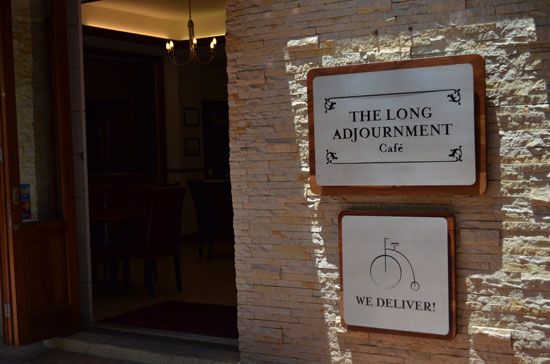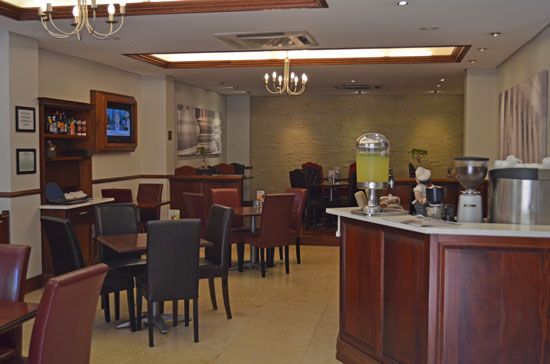 The Long Adjournment Cafe, affectionately known as L.A. Cafe was originally opened by the law firm under which it resides, but running a cafe like a law firm was never going to be a sustainable endeavour so this year the coffee professionals have come in to take over.
Itai Mizrachi of Coffee World and his business partner have made it their mission to provide excellent coffee to the people. They have kept their food menu small, preferring to do a few things deliciously rather than having too many average options. The main focus though is definitely the coffee.
We were served smooth and welcoming macchiatos by the beaming Thando, barista of the establishment.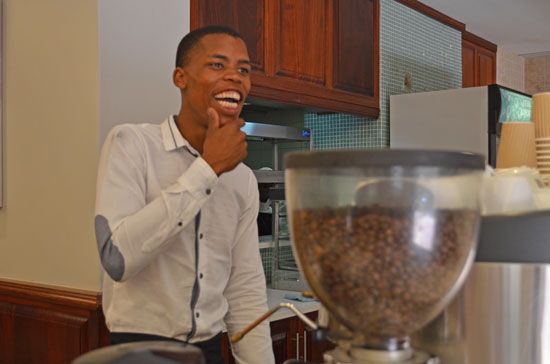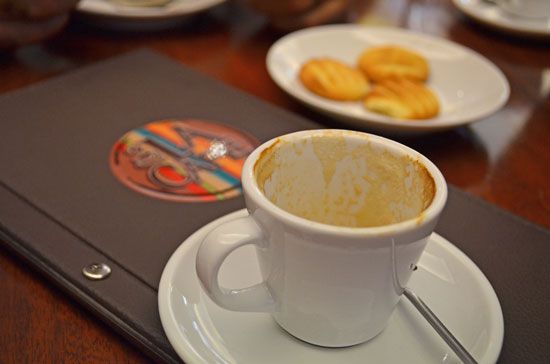 They are using a single origin Guatemala Antigua, which they have named The Connoisseur. This is part of a range of coffees (other blends include The Addict and El Patron) they are developing for a new coffee enterprise called Fresh Culture Cafe, the first of which is set to open in Westville this year. The beans are roasted by Fresh Brands in Joburg and Itai tells us you would will be hard pressed to find a more coffee passionate person than Denis Vaden the owner. We look forward to meeting him, sounds like our kind of person.
So if you find yourself at the high court (hopefully not, unless you're a lawyer), or fighting with SARS (again hopefully not), or you're hopping off your yacht (hopefully you have asked me to join you) or you just feel like a bit of an adventure, keep L.A. Coffee in mind, it may just be the pick-me-up you've been waiting for in the Durban CBD.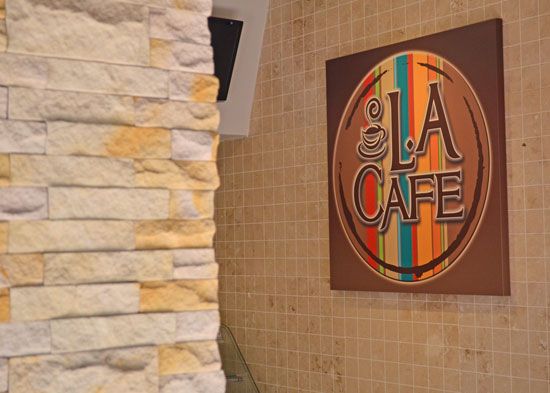 ---