Slayer. I know you were thinking thrash metal and big hair. Think again. Feast your eyes on this: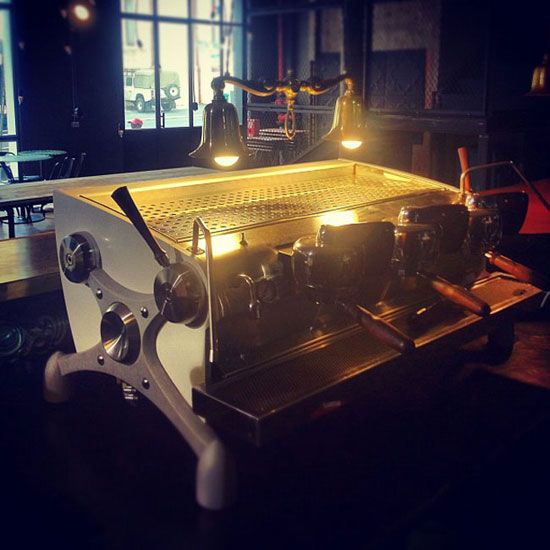 The Slayer Espresso Machine has reached South Africa's shores. It has found a home at the new TRUTH headquarters in Cape Town.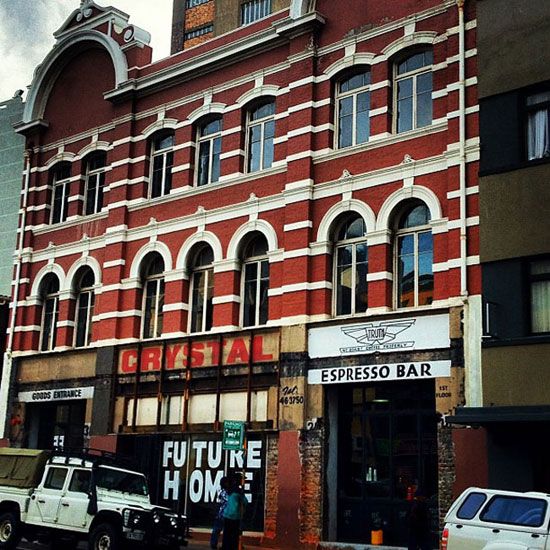 The machine has gained quite a reputation since its arrival on the coffee scene in 2010, sparking debate wherever it pulls shots. Imagine what they had to be thinking when they named an espresso machine Slayer. A bold, aggressively effective work of art, positioning itself as one of the industry leaders in espresso technology. It sure looks spectacular, with a sexy design including beautiful Peruvian Walnut paddlewheels, but what really sets it apart? The ability to control the pressure output during each shot. As David Donde, owner of TRUTH explains,
"Just as a professional race car driver is quicker with the driver aids and stability control turned off, so too can the expert barista achieve so much more by manipulating the wooden paddles of the Slayer, adjusting the pressure profile to stay in the sweet spot of flavour extraction."
Traditional espresso is pulled at a consistent and very high pressure of around 8 to 9 bars for just under 30 seconds. Blends are chosen specifically for the way the beans will react under this kind of pressure.
The Slayer gives the barista complete control. It allows a low pressure pre-brew at as little as half a bar before ramping up to full pressure to extract maximum flavour and then can slowly ease off in pressure to enrich the texture. This is an interesting development for pulling espressos of Single Origin beans, that might not react well under initial 9bar pressure, needing a little bit of coaxing to find just the right extraction for the bean's flavour profile. The pursuit of the sweet spot in every espresso comes with a hefty price tag, but this was no hindrance to David.
"Our quest at Truth has always been the pursuit of the perfect cup of coffee, and now with Slayer in situ at our new headquarters we have a unique tool that allows the coffee bean to achieve its ultimate expression."
Worth every penny.
So download some Slayer on your iPod and get down to TRUTH in Buitenkant Street, CapeTown. to see it for yourself. You're in for a wild ride.
---