Well we think it's safe to say that Byron Keet is the man of the weekend!

Not only did he scoop the Latte Art title from Mike Chizeya, but he also took the Barista Championship out from under Mike to be crowned the Eastern Cape Regional Champion! Congratulations to both Mike and Byron! Byron was super stoked to receive a Tissot watch to the value of R4500!

There was a surprise victory in the Cup Taster's competition, a civilian, Mark Bennett pipped former National Champion, Don McLagan to the number 1 spot! However because Mark is not a South African citizen he is not eligible to compete on a National level, so Warren Steele goes through with Donovan McLagan to compete at Nationals in November.

Well done to the Eastern Cape Comittee and all the SCASA sponsors for putting on the competition to the best of their ability and to the Homemaker's Expo for their continued support in hosting the competitions in the various regions, we're coming to Durban next!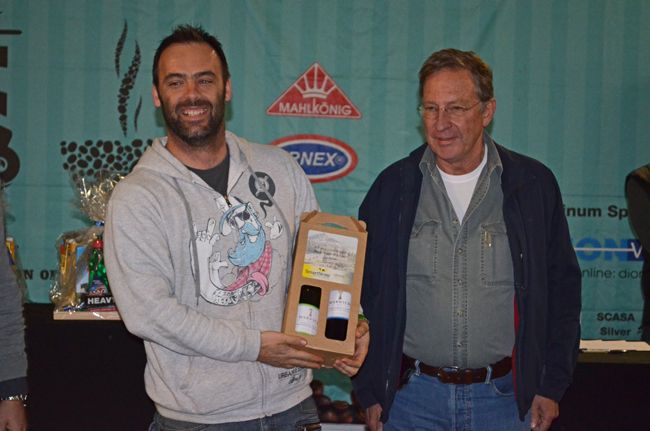 Don McLagan is off to Nationals to fight for the Cup Tasting crown. Pictured here with SCASA Chairman, Lionel de Roland Philips.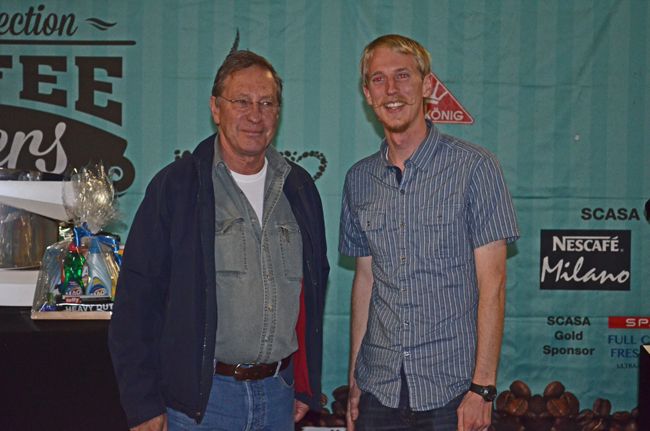 Mark Bennett, the surprise winner of the Cup Tasters competition, how's that moustache ;)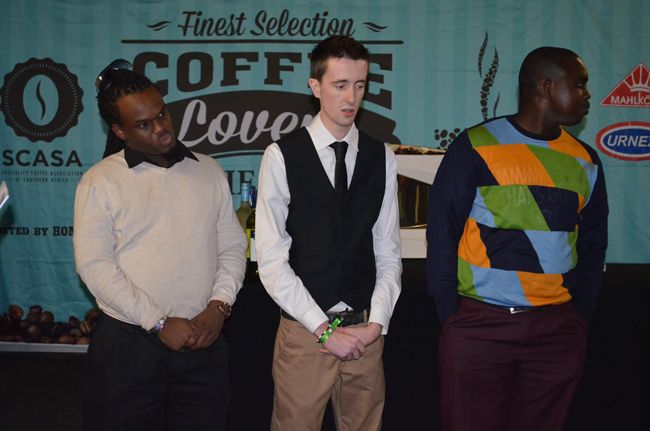 The Top 3 Sisa Mapetu, Byron Keet and Mike Chizeya wait nervously for the announcement of the winner.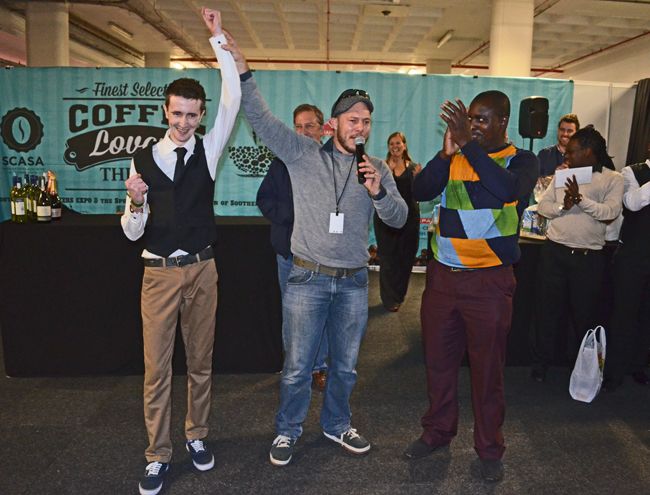 The moment of truth! Byron, affectionately known as 'Hiccup', takes the Championship!