Last night was the Sunday Tribune Cafe Society Awards sponsored by
Illovo
!
It's a highlight on the KZN coffee calender and this year really stepped up the game, with a beautiful set up at The Factory Cafe and fantastic prizes from Illovo. The gathered top cafes from the three categories Pietermaritzburg/Midlands, South Coast and Durban/Highway/North Coast awaited the announcements eagerly.
And the winners are:
Best Franchise:
WINNER
: Woolworths Cafe Gateway
Barista Personality of the Year:
1. Musa Magubane (Stretta Cafe/Lineage)
Piermaritzburg/Midlands Region:
3rd Place:
Sapore Restaurant
Runner Up:
Terbodore Coffee Roastery
WINNER: CoffeeBerry Cafe
South Coast
:
Runner-up: Jaxx Cafe
WINNER: Beaver Creek Coffee Estate

Durban/Highway/North Coast:
3rd Place:
Bean Green Coffee Roastery
Runner Up:
Lineage at Stretta Cafe
WINNER: The Factory Cafe
Illovo also made the announcement that they would be sponsoring Craig Charity our National Barista Champion R40000 for his efforts to put South Africa on the coffee world map at The World Barista Championship in Italy next year. Illovo is certainly doing their part to support coffee culture in South Africa, this is an incredible contribution! Wow!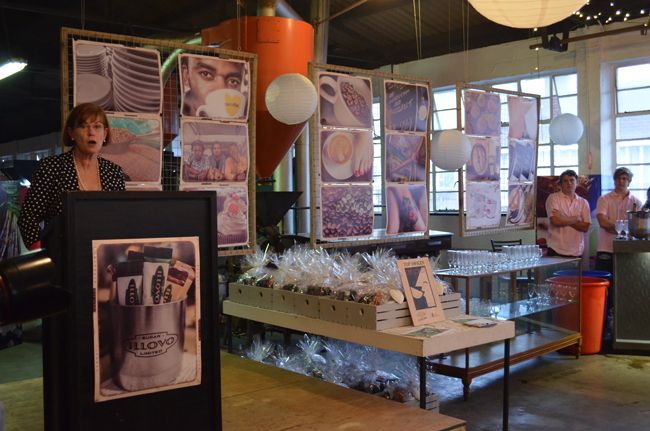 Phillida Ellis of the Sunday Tribune welcoming the crowd. The backdrop were photos taken for the guide by Peter Bendheim.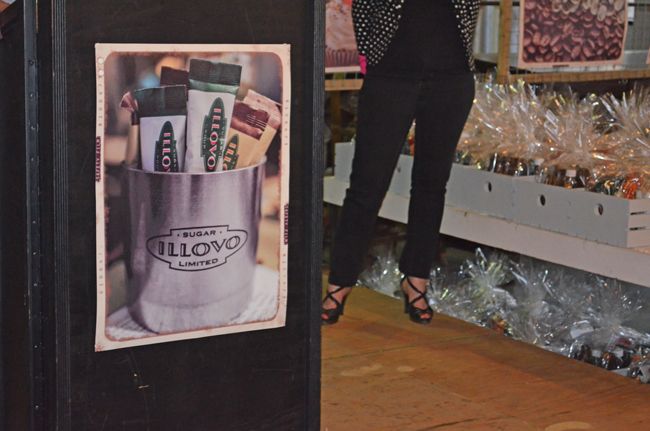 Illovo is the sponsor that makes this event possible each year.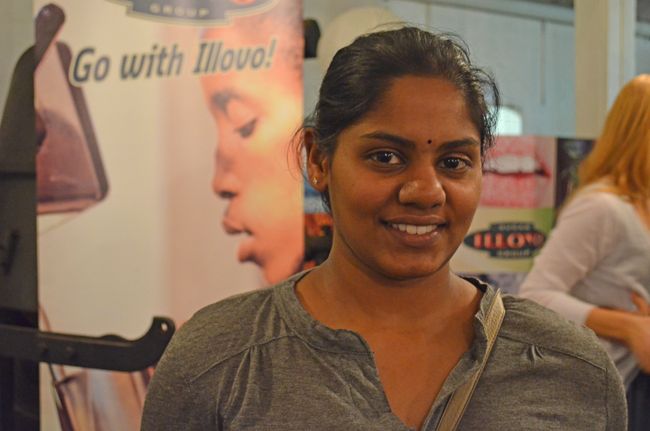 Sam of Woolworths Cafe, Gateway keeping the standard high in the Franchise category.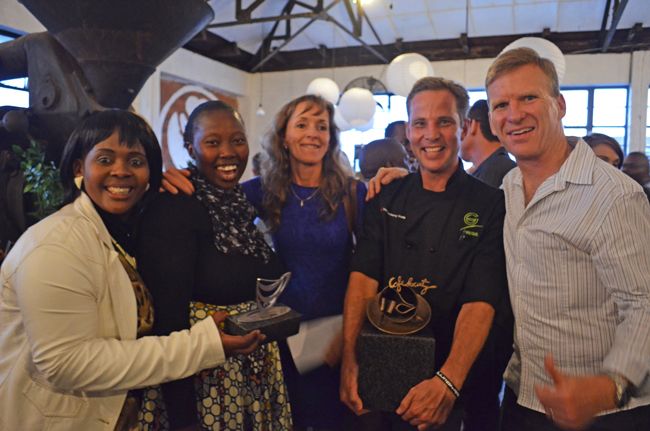 The CoffeeBerry team from Pietermaritzburg took top honours in the Pietermaritzburg/Midlands category. This team is really enthusiastic about their coffee, it is so wonderful to see their amazing dedication to the craft.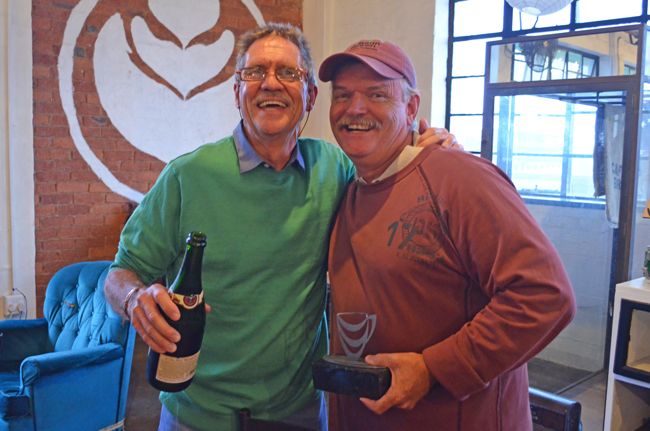 Winner of the South Coast title, Eddie Cumming of Beaver Creek Coffee Estate, shares a celebratory champagne with Peter Winter of Bean Green, who placed 3rd in the Durban Central category.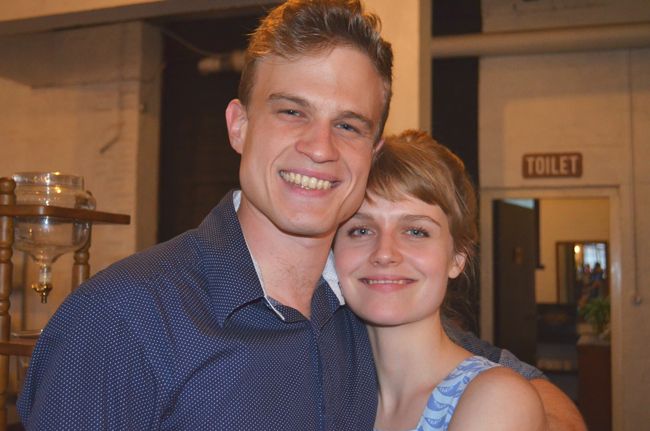 Kyle and Sarah Fraser, all smiles after The Factory Cafe holds the title as Number One coffee spot in Durbs!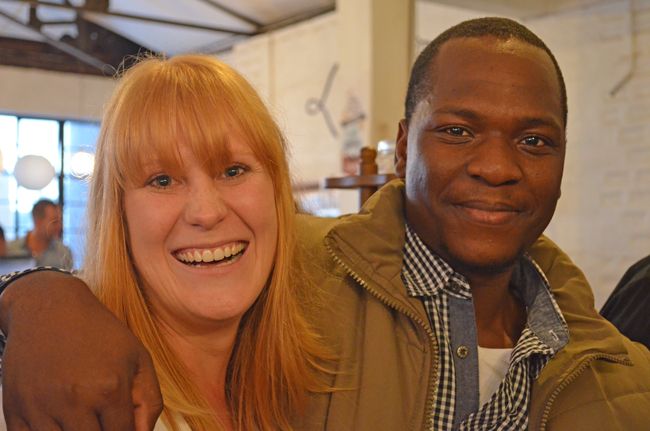 Wendy Charity with Musa Magubane, the winner of the Barista Award!
Sipho, a well known barista in Durban, has always maintained his high standards at each cafe he has worked at. He currently resides at Bean Green.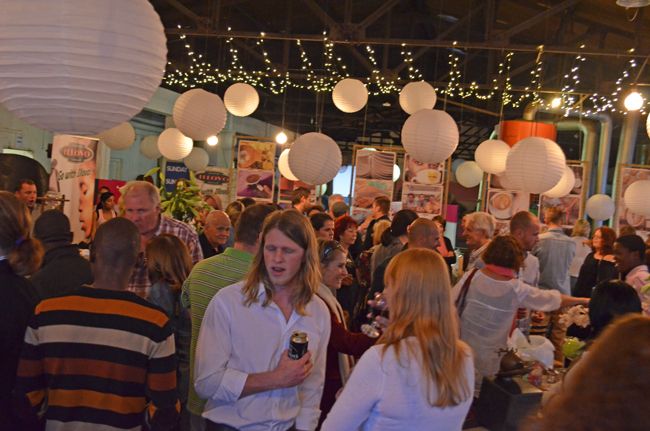 It was a festive occasion! Well done to everyone who put the evening together!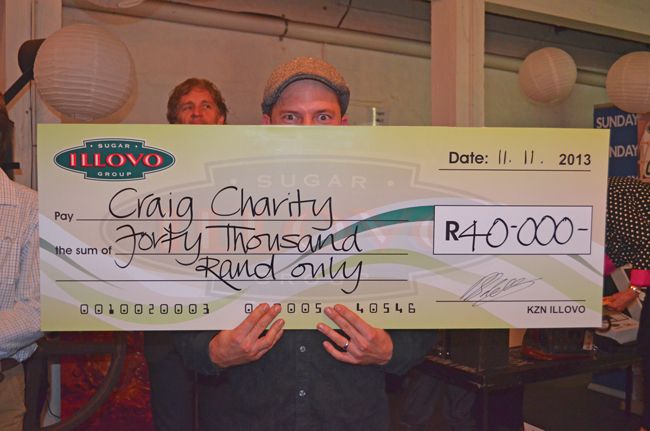 National Barista Champ, Craig Charity was awarded a mighty big cheque from Illovo to support him on the road to the World Barista Champs in June 2014. This is an amazing contribution that will go a long way in getting Craig prepared to take over the world :)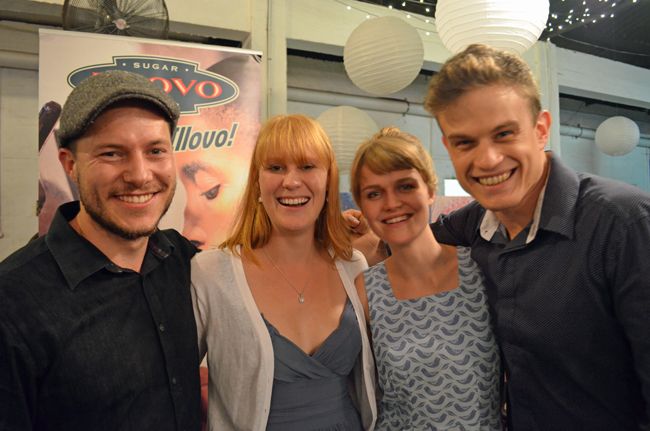 Coffee power couples: The Charity's and The Fraser's, KZN coffee trend setters!