Nacky, a long term fixture on the Durban coffee scene, welcomed us in with his signature warm smile and old-school hospitality.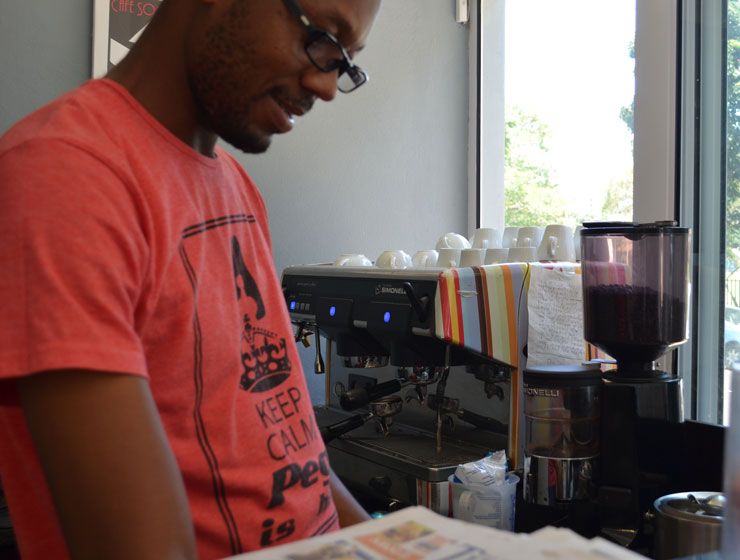 The Simonelli machine in the capable hands of coffee fiend, Nacky.
His was a familiar face in a place I had never visited before; a place of longboards with incredible, funky designs (a friend recently acquired one we have come to affectionately call 'The Hipster Owl', pictured below, which gave me my first elbow graze since I was 8), a place of youthful, sexy clothing and even a few couches thrown in for good measure, a reasonably priced and enticing food menu and some cool kids hanging out. There's a lot of good things going on at Greg Parry's spot.
Not least of all the excellent coffee.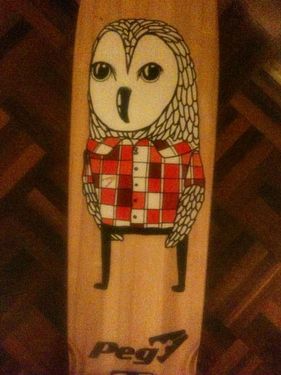 "The Hipster Owl"
Streetside cafe locals
Greg came to join us while we were enjoying our chosen beverages (macchiato and a cappuccino). He got straight to the point. I'm not going to quote, but the gist was, TheCoffeeMag was not in his good books. He is so proud of their achievement of being chosen as one of the Top 10 in KZN's Cafe Society that when something is happening in the coffee industry, they want to be part of it. Rightly so.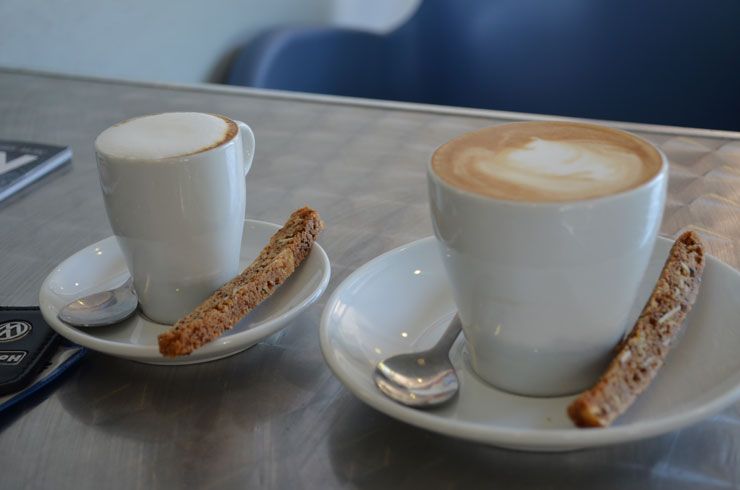 One times macchiato. One times cappuccino. Two times delectable biscotti.


Greg knows all his customers by name and his hands on approach shows in the loyal support base they've earned, from the skating fraternity to the mom's of DHS boys to discerning coffee drinkers. He has huge plans for the Peg brand. This little collective of fashion and skating and surf equipment was a welcome (albeit surprising) venue for a fantastic cup of coffee.
The good news is, Durbanites can now pick up their CoffeeMag at Peg. Thanks for your support guys, we'll be back.