Gauteng Regionals began today! Full Schedule here.
Thursday, 26 February, 2015
Homemakers Expo Coffee Lover's Theatre
, coffee skills were tested and the victorious few emerged clutching a chance to take the Gauteng title at the finals on Sunday.
Cup Taster's Championship
Jono Robinson
Cuth Bland
Warrick Masfen
Debbie King
Famous Brands cleaned up in the Latte Art Competition, we can't wait to see what defending GP Barista Champion,
Phumlani Sibeko
has in store for us tomorrow morning!
Latte Art Championships
Sibusiso Ncube
Emmanuel Chimkoko
There are an incredible 34 competitors to get through over the next 2 days! Shew the 7 judges are in for a mammoth task! With only one set of judges it is going to be a long day with a clipboard for them, they'll need as much support as the baristas!!!
27th Feb 2015
10am: Barista Championship
Last barista at 18h15.
28th Feb 2015
10am: Barista Championship
17h30: Announcement of Top 6
FINALS DAY: 29th Feb 2015
9AM: Latte Art Finals
10am: Barista Championship Top 6
14h00: Cup Tasters Finals
Awards ceremony: 15h30
Good luck to all competitors!
Got something to say? Then leave a comment!
---
Gauteng Barista Guild Launch!
Wednesday, 11 February, 2015
The BGSA launch in Durbs was a huge success and now it's time to get Joburg started!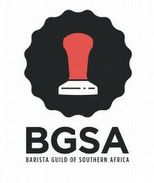 The week of the Gauteng Regionals sees the Johannesburg barista community unite for an evening of competition instruction, a history of espresso with Alessandro Morrico and lots of ogling at the beautiful
Victoria Arduino
Black Eagle
(the only one in the country!)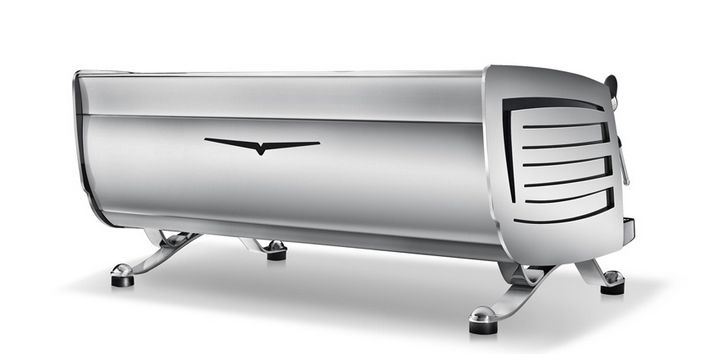 The baristas will have access to the
Nuova Simonelli
Aurelia TII's ahead of the competition as well as the knowledge of current SA Champ Ishan Natalie and his coach Matt Carter. There is also a collection of espresso machines that people can look at to appreciate the history of the profession.
VENUE: Morrico Imports Showroom, 6- 6th Street, Parkhurst, Joburg, 2193
DATE: 23rd February 2015
TIME: 6.30pm
Remember you can
download the membership form here
.
Email it to us
.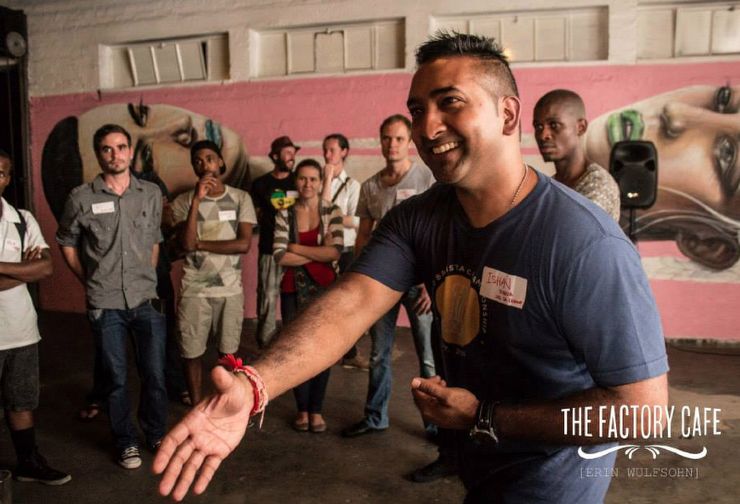 Photo Credit to Erin Wulfson
Got something to say? Then leave a comment!
---
Good luck to the Champ!
Monday, 9 February, 2015
He had a mild scare last night with some confusion over his flights, but after a full day of training with his coach, Matt Carter and the
Q-grader qualified Cuth Bland today,
he's feeling confident about the upcoming challenge. Ishan has in fact won this title twice before and he is no doubt aiming to impress again at the 2015 Event in Nairobi, Kenya. South Africa has a very good track record at these Championships.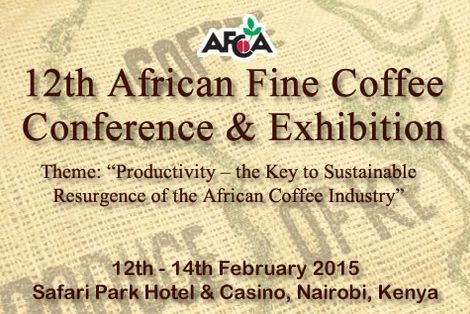 And who knows he may come back with more than just a title...

From the whole of South Africa's coffee loving community, we wish you well.

Go with the power of Neil Diamond behind you. Mmm, but that outfit! It has been discussed as possible performance attire to compliment his fruity coffee beans when he travels to the US ;) Have fun out there Ishan!
Got something to say? Then leave a comment!
---
Call for Gauteng Barista Entries!
Monday, 2 February, 2015
Last year Phumlani Sibeko beat out Ishan Natalie to take top spot at the
SCASA
Gauteng regionals, but all Top 6 baristas went through to Nationals and at the main event, Ishan Natalie wowed the judges and made Gauteng the home of the
SA barista champion.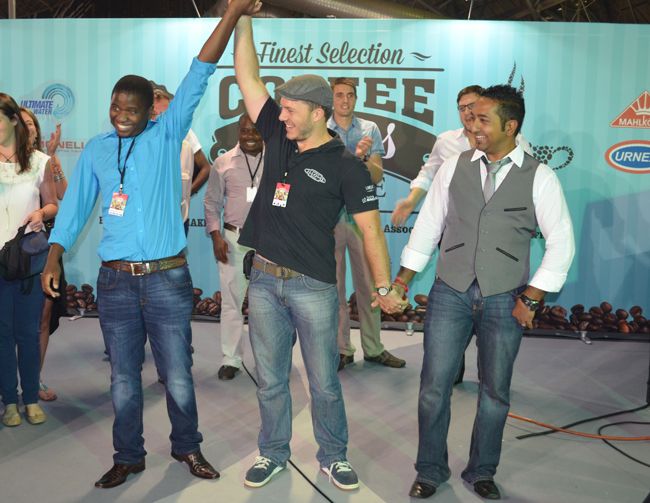 It was an amazing competition hosted at
Homemaker's Expo
and they have been kind enough to continue to host the exciting coffee competitions again this year!
We can promise incredible latte art, supremely tasty drinks, but we need the baristas, if you know a barista you think should enter, tell them about this! If you
are
a barista, what are you waiting for?! Your moment of glory awaits! And so does a ticket to Dublin, Ireland if you go on to win Nationals! Besides which, it's a chance to hang out with amazing baristas and coffee professionals for a week, you'll never make coffee the same way again!
You can download
the entry form here.
Please send the completed form to
info@scasa.co.za
ASAP!
Got something to say? Then leave a comment!
---
Howzit Durban! The Coffee&Chocolate Expo is heading to your shores in 2015
Friday, 14 November, 2014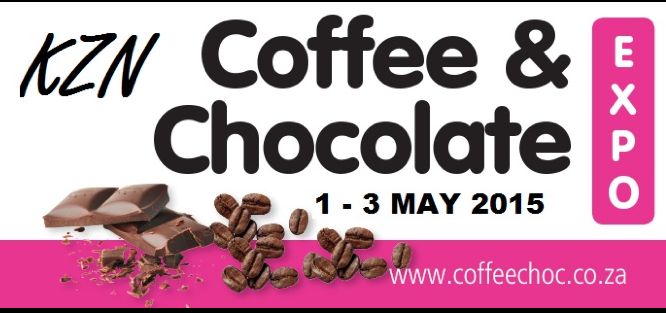 The Johannesburg Coffee and Chocolate Expo has grown phenomenally over the last two years, in July 2014 they had 18 000 visit in 3 days! Whoa!
So they're expanding to Durban in 2015, which is great news for the East Coast! TheCoffeeMag will be introducing a Home Barista competition at the event, watch this space for more details! And go like their
Facebook page to keep up all the news.

Below are just a few snaps from the Joburg event.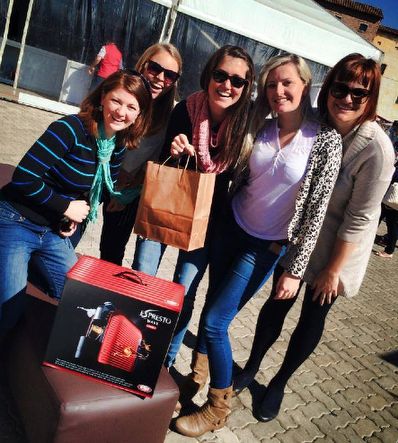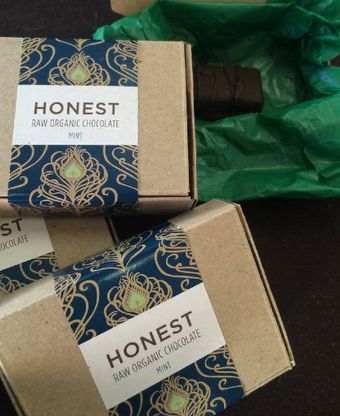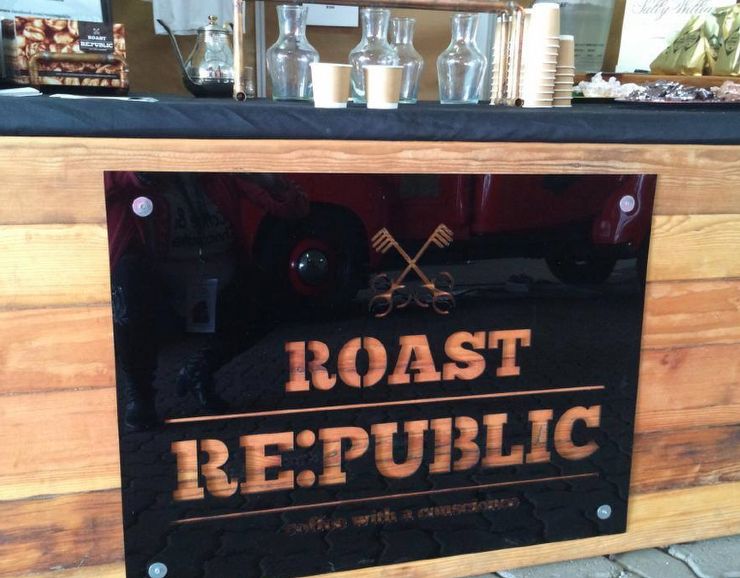 You can win a set of double tickets here:
Win a set of double tickets to JHB Coffee&Choc Expo
Got something to say? Then leave a comment!
---
Inaugural Barista Guild of Southern Africa Event
Monday, 19 January, 2015

NOTE: Dear Baristas, please bring along R100 to join the Guild for a whole year, you will kept in the loop for all future events including an exciting upcoming Barista Camp! Baristas unite!
We are so excited to be part of launching the official Barista Guild of South Africa! The inaugural event happens in Durban on the 3rd February 2015, and so it all begins.
This has been a long time in the works, largely driven by a need for Baristas in each area to have a forum to run their own events, learn from each other and create a community of like-minded coffee professionals, all under a recognised Body such as
SCASA
, and similar to the barista Guild of Europe, Australia and America.
At a recent SCASA meeting held at the end of 2014, under the brand new Board of Directors, a decision was made to establish a Barista Guild and Roasters Guild of South Africa. These positions will largely be overseen by SCASA board members, Kyle Fraser (Guild Overseer), Ishan Natalie (Barista Guild) and Jonathan Robinson (Roasters Guild).
With some cool new branding, SCASA's endorsement and some exciting events lined up for 2015 - the Guilds will soon become a common forum for baristas and Roasters to get together, host events and learn about the latest developments in the profession.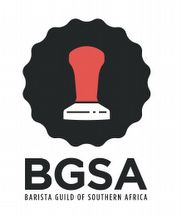 "We've been wanting to setup the Guilds in SA for a long time, and now SCASA is in a position to endorse this and make it happen, which is very exciting" said Kyle Fraser. "With committed and passionate baristas and roasters in each province, these Guilds will become the recognised body that will represent them, and allow them to collaborate, run events and grow the professional faster and more professionally."
With Craig Charity doing so well at Worlds last year, and Ishan just 10 weeks away from competing in Seattle, at WBC 2015, this is a perfect opportunity.
Durban, 3rd Feb 2015
Current SA Barista Champion Ishan Natalie and Matt Carter (Placed 4th at 2014 Nationals) and Last Year's 15th Best barista I
N THE WORLD
, Craig Charity will be presenting at
The Factory Cafe
at
Colombo
in Umbilo, from 6.30pm... There will be a short introduction on the Barista Guilds, followed by a fun (possibly extreme!) presentation from Ishan, and then some high level action on the espresso machines with Craig, Matt and Ishan. This will be invaluable for all baristas wanting to learn from the best, and get a chance to make coffee on some new machines and learn some new techniques.
On the night, and through the media we generate from this, all will be revealed about exactly what the Guild aims to achieve, in each province and Nationally, how you can sign up to hear all the barista news and come to amazing coffee events throughout the year.
There will also be dedicated social media forums set up for the Guilds which will be the primary form of communication, so watch this space and the SCASA website for more details.
Got something to say? Then leave a comment!
---
A viewing of A Film About Coffee: Vintage Coffee
Monday, 19 January, 2015
This is the kind of film you need to watch with lots of other coffee fanatics who feel exactly the same about the bean of wonder.
Vintage Coffee
have organised just such an evening in Centurion this Thursday evening!
You should get there if you live in that neck of the woods, we certainly would if we could!
Find out
all the details here.
A Film About Coffee - Trailer from Avocados and Coconuts on Vimeo.
Got something to say? Then leave a comment!
---
2015 SCASA event dates!
Tuesday, 13 January, 2015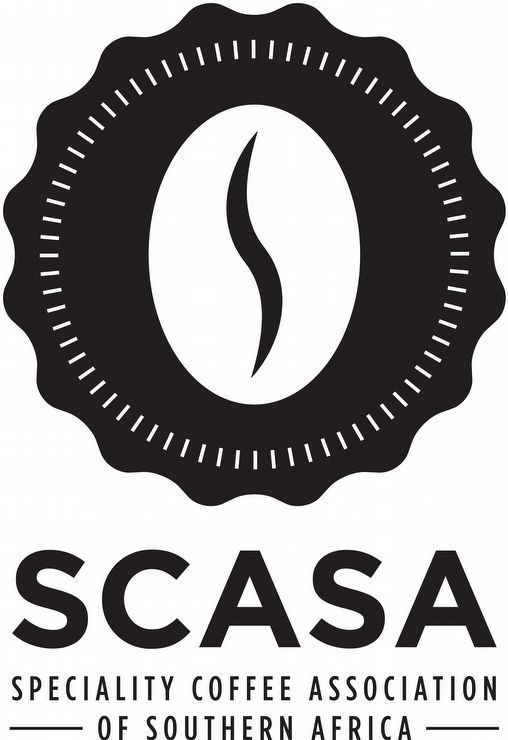 PUT THESE DATES INTO YOUR CALENDAR NOW!

---

African Fine Coffees Association Africa Champs, Nairobi, Kenya
12th - 14th Feb
Ishan Natalie travels to Kenya to battle it out with Africa's top baristas.
Gauteng Regionals
Homemakers JHB
,
26Feb - 1 March
SCASA demonstrations and workshops
Hostex
15-18 March
World Barista Championship
,
SCAA expo
Seattle
9-12th April
Ishan Natalie will try to best the baristas from 53 other countries at one of the biggest and most revered coffee expos in the world.
KZN Regionals
Coffee&Choc Expo KZN
, Suncoast
1-5 May
SCASA Demo's and Home Barista Championship
Coffee &Chocolate Expo JHB
, Montecasino
16-19 July
Eastern Cape Regionals
Homemakers PE
23-26th July
Western Cape Regionals
Homemakers CT
27-30th August

SCASA Nationals - KZN
Dates and Venues TBC.
It has been decided that the Nationals will be held in Durban this year! We will keep you posted closer to the time on venue and date.
---
Got something to say? Then leave a comment!