WBC2015: Day 1 HIghlights!
Friday, 10 April, 2015
Watch live here: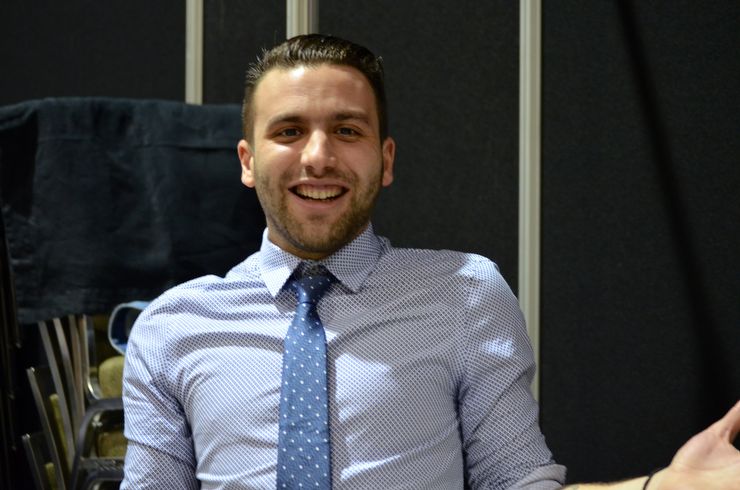 The ever-cool and charming Stefanos Paterakis from Greece was first up and set an amazingly high bar.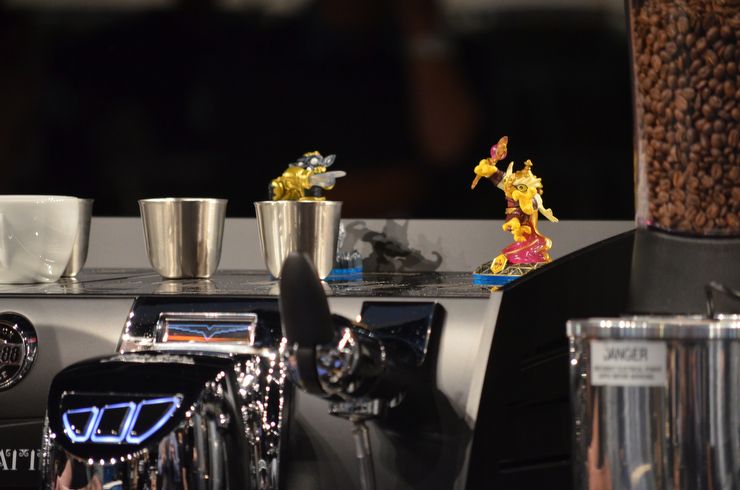 These are Soren, the Danish Champion's, good luck charms from his son, sitting atop the Victoria Arduino Black Eagle.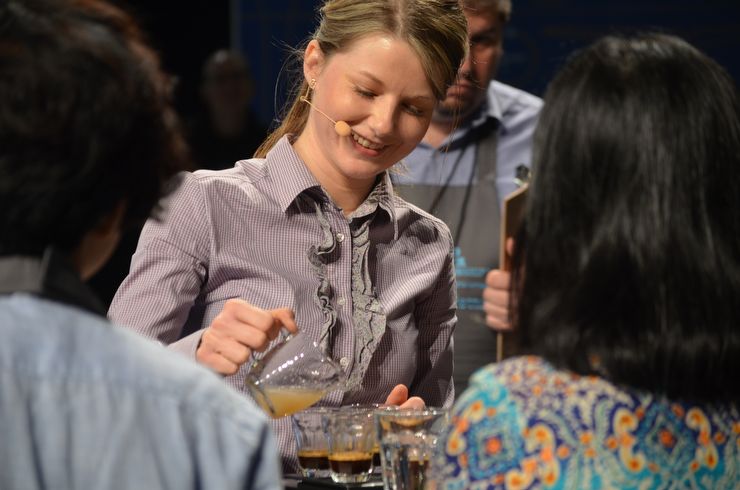 Natalia Piotrowska, from 3FE in Dublin, representing Ireland.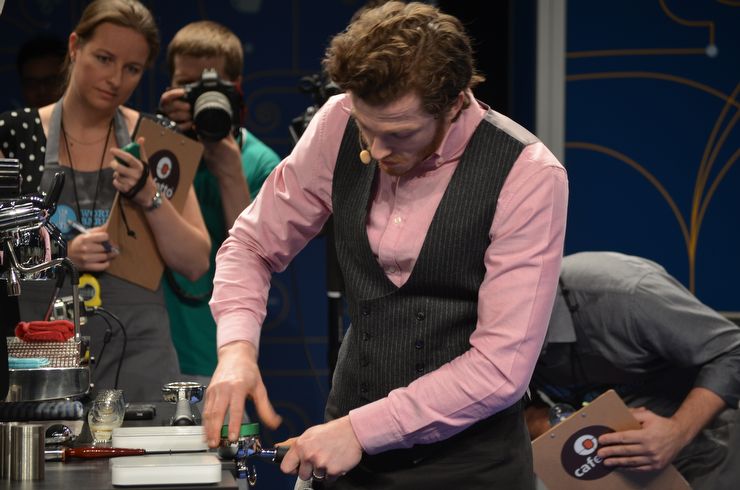 Last year's Top 6 WBC finalist from the UK,
Maxwell Colonna-Dashwood, talking the Judges language.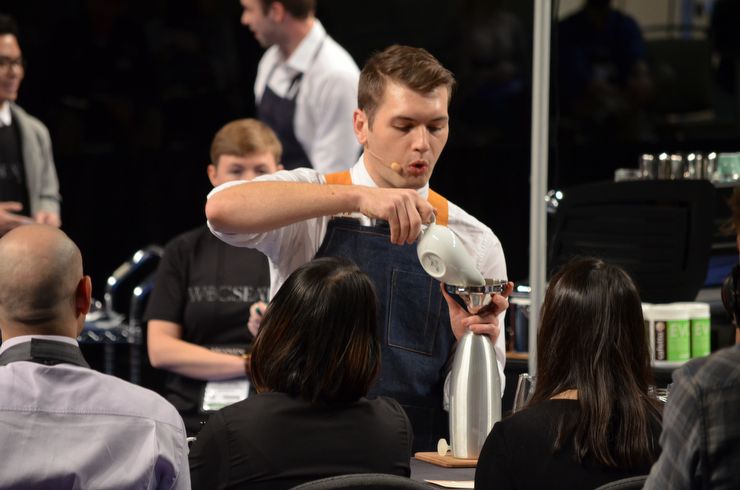 Addison Dale from Christchurch, New Zealand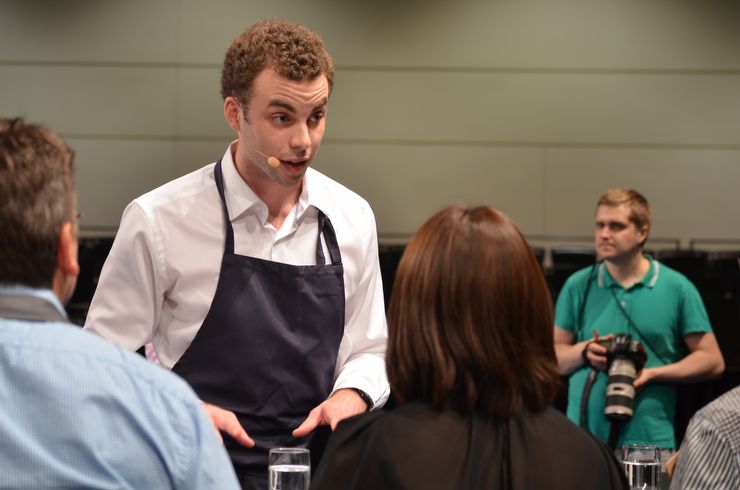 Alexander Hansen from Norway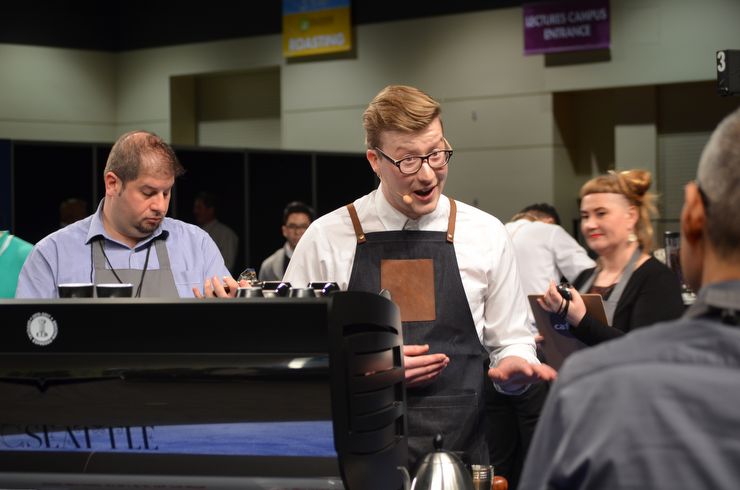 Kalle Freese from Finland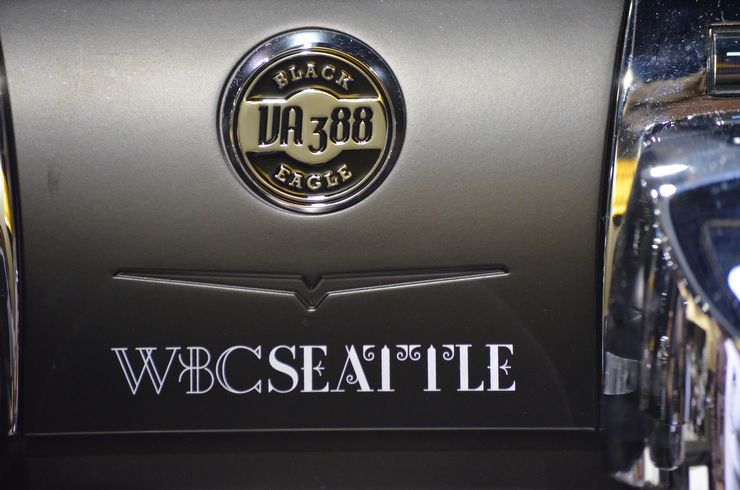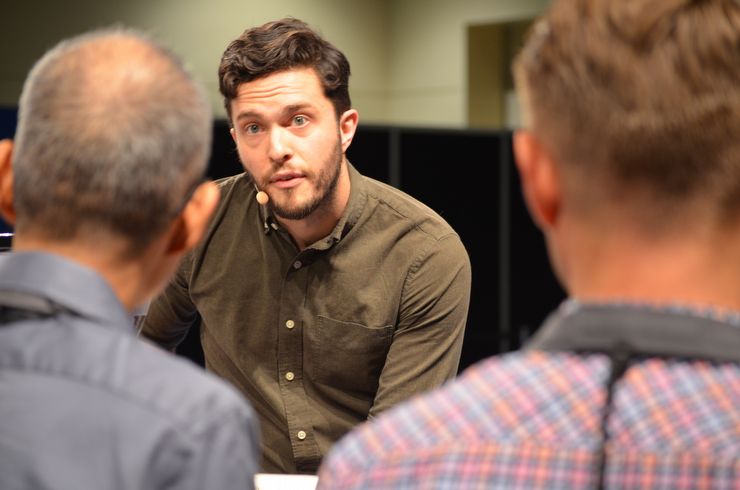 Homeground advantage for Charles Babinski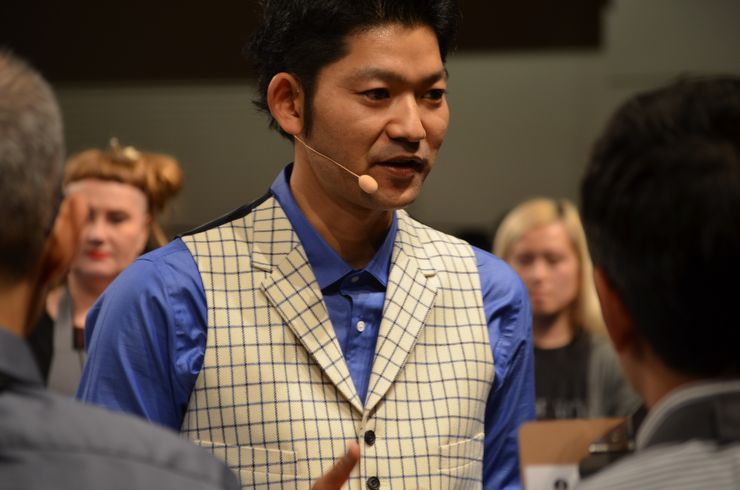 The man who took Hide Izaki's (the current WBC Champ) Japanese title, is certainly one to watch! Just look at this set up below!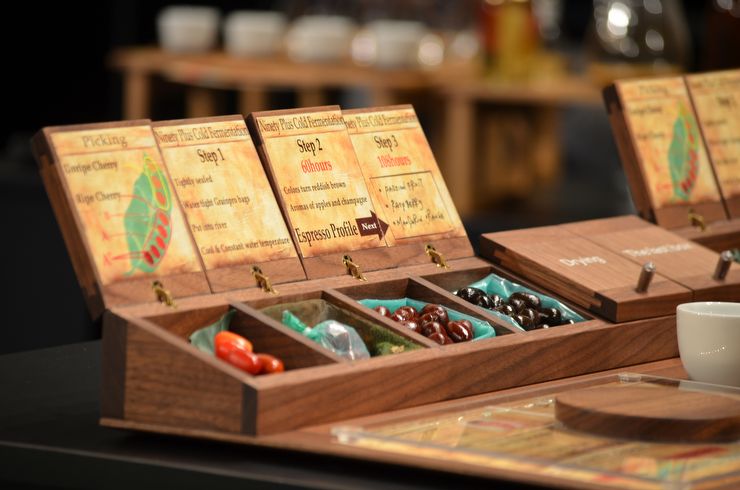 Got something to say? Then leave a comment!
---
Call for KZN Entries
Tuesday, 31 March, 2015
Watch this space for exciting events leading up to the Champs! One confirmed is a Latte Art Jam on 30 April from 5-7pm, all are welcome. Angela Jabour of Lavazza runs these competitions Nationally and will be on hand to offer tips for latte art perfection and just what the judges are looking for on stage. It is so helpful to have a standardised head judge nationally, as the baristas can only benefit from her experience!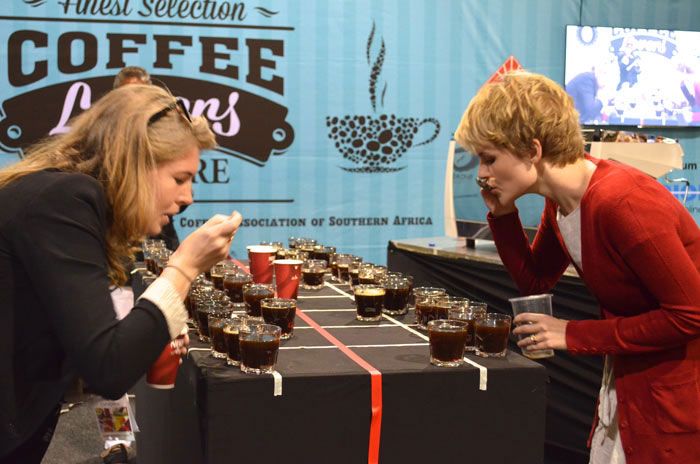 Guys, if I can do it, you can do it! It's so much fun and you get to taste some amazing coffees!
Got something to say? Then leave a comment!
---
WIN TICKETS: KZN Barista Champs at Coffee&Chocolate Expo at Suncoast!
Friday, 27 March, 2015
The KZN Barista Champs are just around the corner! If you haven't entered yet, please visit the
SCASA
website and submit your entry. If you're a spectator, the exciting news is that it is happening the
Coffee&Chocolate Expo,
yum! Enter below to win tickets!
Say hello to Musa!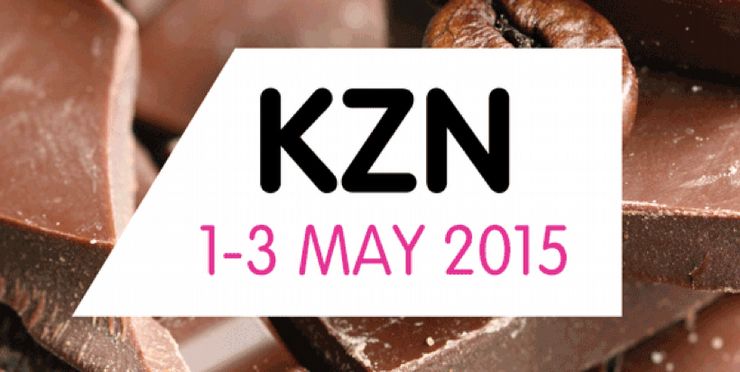 Win a set of double tickets to JHB Coffee&Choc Expo
Got something to say? Then leave a comment!
---
Day 2 at Homemakers Expo Coffee Lover's Theatre
Friday, 27 February, 2015
The vibe has been amazing at the SCASA Gauteng Regionals today. The judges have been doing a sterling job with so many competitors and we have kept to schedule. Ishan Natalie has been keeping everyone entertained.
Lots of first time competitors but also a few strong contenders for the Top 6. Defending Champion Phumlani Sibeko, of Famous Brands, looked fierce using a very special bean sourced from 3 African Sisters in Rwanda. Tanya Sacks was here from the farm to support. Shaun Aupiais was Phumlani's coach this year, one thing is for sure, he is in it to win it!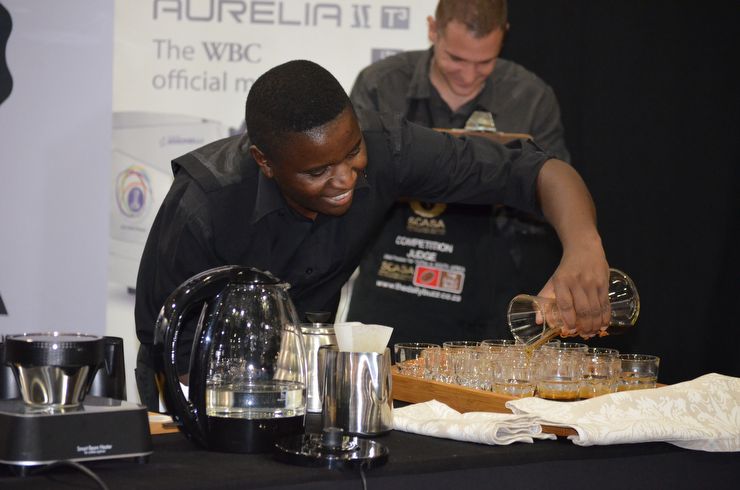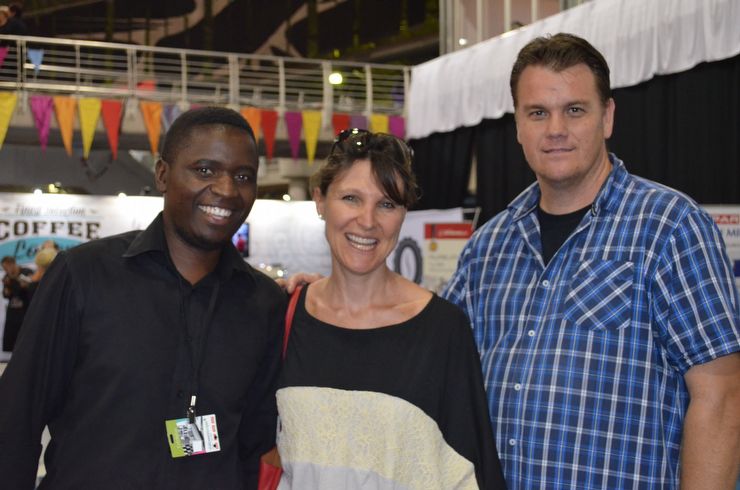 Kudos to Nicodemus Nabakwe of Avanti Coffee for training 4 competitors on today's schedule. One of the few girls too, Thokozile Jali. Their team was here in force to support the budding baristas.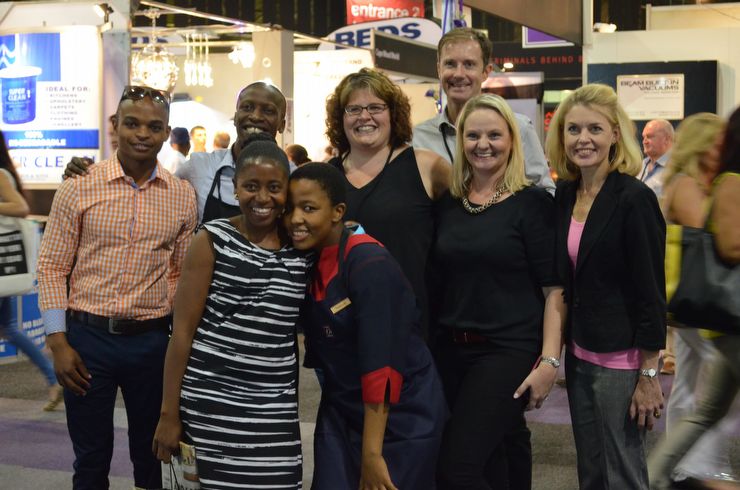 Another team that turned out in numbers was The Daily Buzz, supporting their main man, Japhet!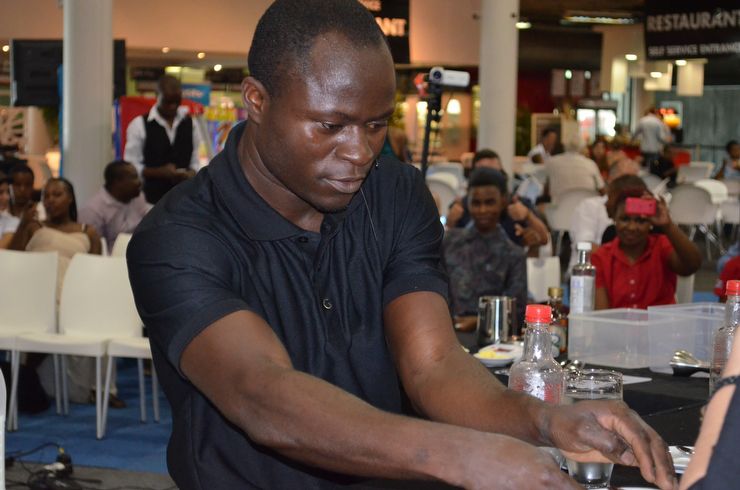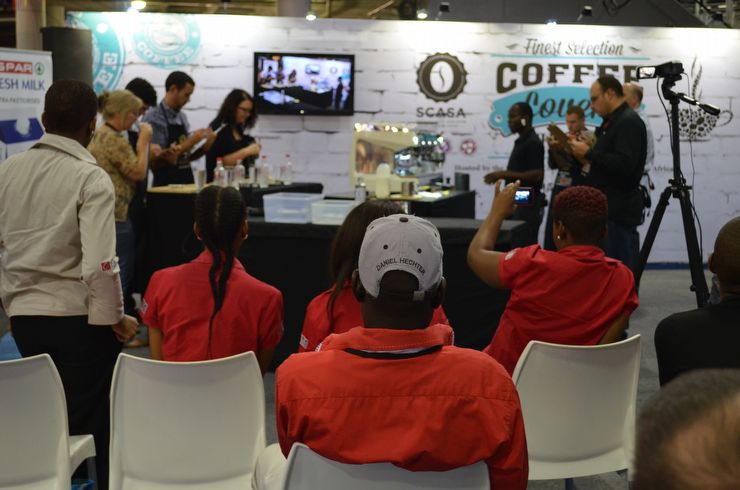 Simpiwe from Bean There Coffee Company had a very stressful day of nerves, but then absolutely found his zen and had a superb set!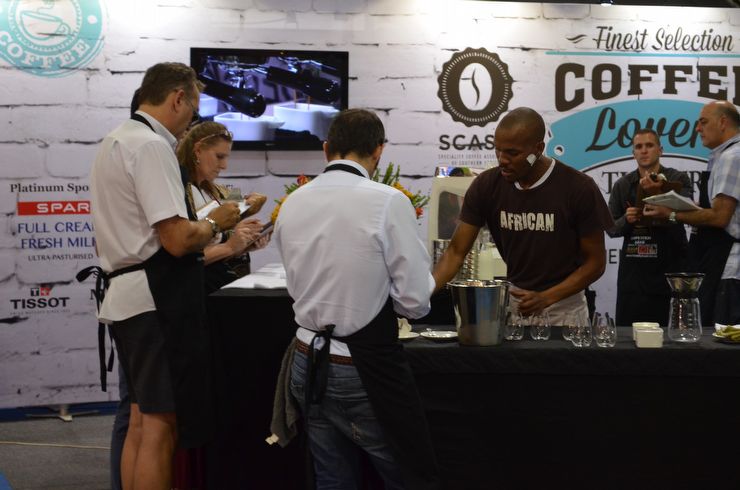 Alicia Butler ended the day by pulling off an amazing set, full of attention to detail, definitely the most beautiful of the day. We're hoping the coffees tasted as delicious as the set looked! We want a woman in the Top 6!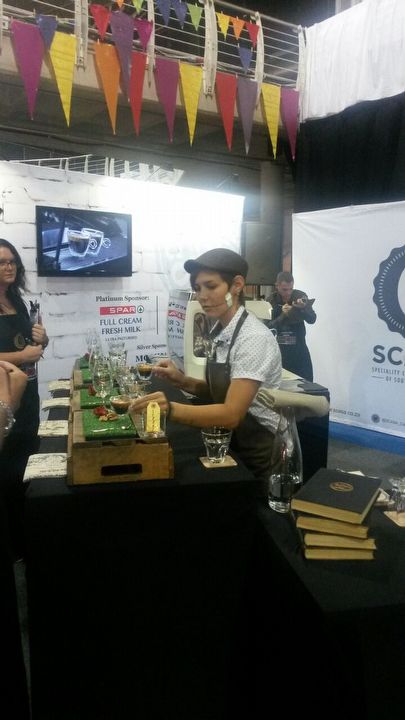 Great to see all the coffee friends pulling in to support the baristas. There are 34 baristas vying for 6 spots to get to Nationals, it is extremely tough in here!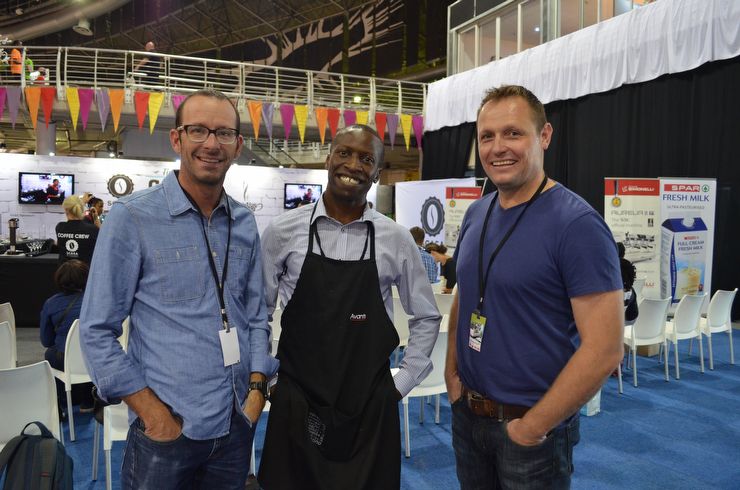 If you're in Joburg come down to the Homemaker's Expo at the CocaCola Dome tomorrow to check out the action!
Huge thanks to all the sponsors that make these competitions possible! All the equipment is sponsored, Nuova Simonelli, Mahlkonig, Ultimate Water, giving our baristas the best possible foot forward to competing at a world level. Most of the crew are volunteers. There are amazing prizes from Tissot and Coffee&Chocolate Expo. There are exciting times ahead for SA's competitive coffee scene!
Got something to say? Then leave a comment!
---
Gauteng Regionals began today! Full Schedule here.
Thursday, 26 February, 2015
Homemakers Expo Coffee Lover's Theatre
, coffee skills were tested and the victorious few emerged clutching a chance to take the Gauteng title at the finals on Sunday.
Cup Taster's Championship
Jono Robinson
Cuth Bland
Warrick Masfen
Debbie King
Famous Brands cleaned up in the Latte Art Competition, we can't wait to see what defending GP Barista Champion,
Phumlani Sibeko
has in store for us tomorrow morning!
Latte Art Championships
Sibusiso Ncube
Emmanuel Chimkoko
There are an incredible 34 competitors to get through over the next 2 days! Shew the 7 judges are in for a mammoth task! With only one set of judges it is going to be a long day with a clipboard for them, they'll need as much support as the baristas!!!
27th Feb 2015
10am: Barista Championship
Last barista at 18h15.
28th Feb 2015
10am: Barista Championship
17h30: Announcement of Top 6
FINALS DAY: 29th Feb 2015
9AM: Latte Art Finals
10am: Barista Championship Top 6
14h00: Cup Tasters Finals
Awards ceremony: 15h30
Good luck to all competitors!
Got something to say? Then leave a comment!
---
Gauteng Barista Guild Launch!
Wednesday, 11 February, 2015
The BGSA launch in Durbs was a huge success and now it's time to get Joburg started!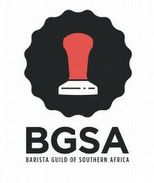 The week of the Gauteng Regionals sees the Johannesburg barista community unite for an evening of competition instruction, a history of espresso with Alessandro Morrico and lots of ogling at the beautiful
Victoria Arduino
Black Eagle
(the only one in the country!)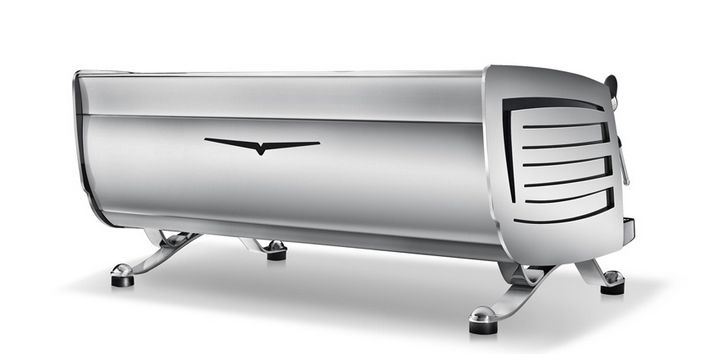 The baristas will have access to the
Nuova Simonelli
Aurelia TII's ahead of the competition as well as the knowledge of current SA Champ Ishan Natalie and his coach Matt Carter. There is also a collection of espresso machines that people can look at to appreciate the history of the profession.
VENUE: Morrico Imports Showroom, 6- 6th Street, Parkhurst, Joburg, 2193
DATE: 23rd February 2015
TIME: 6.30pm
Remember you can
download the membership form here
.
Email it to us
.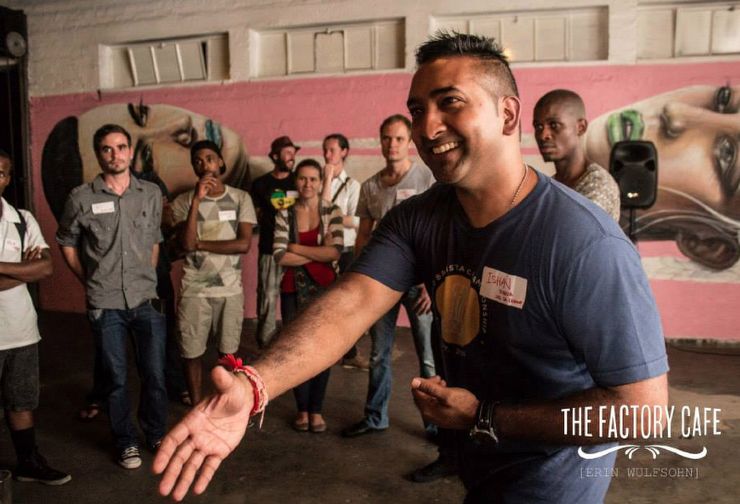 Photo Credit to Erin Wulfson
Got something to say? Then leave a comment!
---
Good luck to the Champ!
Monday, 9 February, 2015
He had a mild scare last night with some confusion over his flights, but after a full day of training with his coach, Matt Carter and the
Q-grader qualified Cuth Bland today,
he's feeling confident about the upcoming challenge. Ishan has in fact won this title twice before and he is no doubt aiming to impress again at the 2015 Event in Nairobi, Kenya. South Africa has a very good track record at these Championships.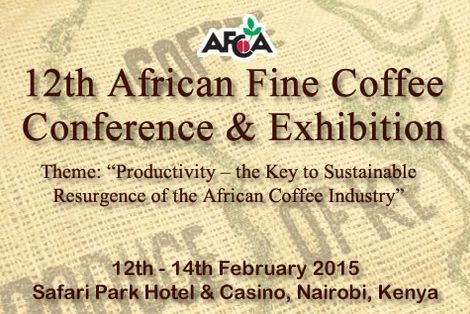 And who knows he may come back with more than just a title...

From the whole of South Africa's coffee loving community, we wish you well.

Go with the power of Neil Diamond behind you. Mmm, but that outfit! It has been discussed as possible performance attire to compliment his fruity coffee beans when he travels to the US ;) Have fun out there Ishan!
Got something to say? Then leave a comment!
---
Call for Gauteng Barista Entries!
Monday, 2 February, 2015
Last year Phumlani Sibeko beat out Ishan Natalie to take top spot at the
SCASA
Gauteng regionals, but all Top 6 baristas went through to Nationals and at the main event, Ishan Natalie wowed the judges and made Gauteng the home of the
SA barista champion.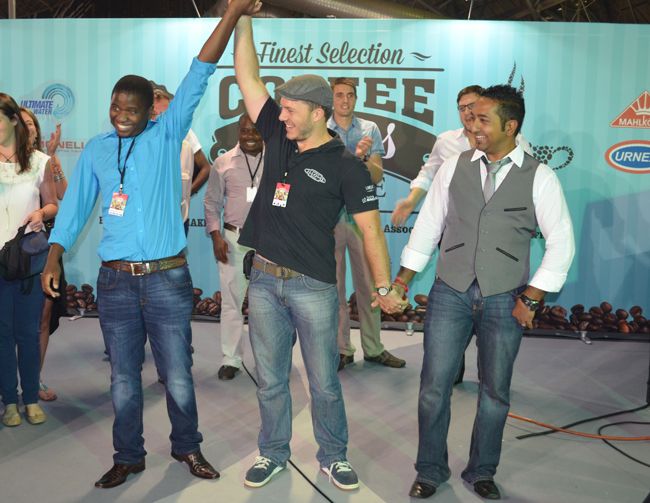 It was an amazing competition hosted at
Homemaker's Expo
and they have been kind enough to continue to host the exciting coffee competitions again this year!
We can promise incredible latte art, supremely tasty drinks, but we need the baristas, if you know a barista you think should enter, tell them about this! If you
are
a barista, what are you waiting for?! Your moment of glory awaits! And so does a ticket to Dublin, Ireland if you go on to win Nationals! Besides which, it's a chance to hang out with amazing baristas and coffee professionals for a week, you'll never make coffee the same way again!
You can download
the entry form here.
Please send the completed form to
info@scasa.co.za
ASAP!
Got something to say? Then leave a comment!