Day Nine: Cafflano Klassic and Cafflano Kompact
Friday, 14 December, 2018
These awesome gadgets sponsored by Bru Coffee Roasters have won design and innovation awards the world over. The Cafflano Klassic is an all-in-one coffee maker that has a hand grinder, filter and cup in one neat package and the Cafflano Kompact is a super compact gadget to make espresso style coffee on the go.
There will be TWO winners today, yay! All you need to do is fill in the entry form below to put your hat in the ring!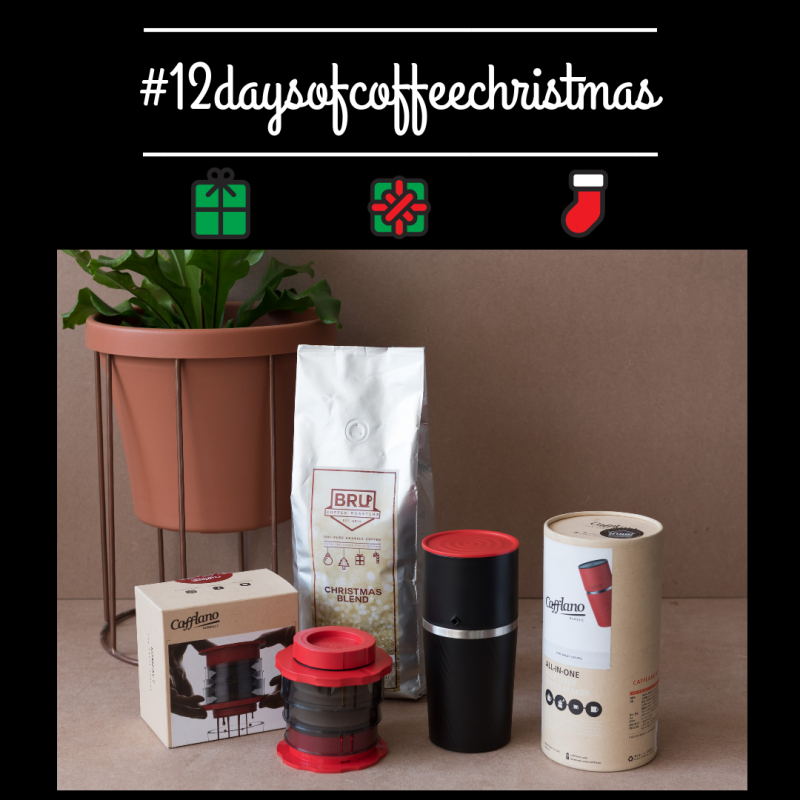 #12daysofcoffeechristmas Day Nine: Cafflano Klassic & Kompact
If you liked this article, then you may also like these:
Got something to say? Then leave a comment!