Day Seven: Bean There + Stanley Combo
Tuesday, 11 December, 2018
What do you need for good coffee outside? Great coffee from Bean There, hot water from your Stanley Flask and your Stanley French Press to brew! Want this for your adventures? We thought so!
All you need to do to enter to win this amazing prize worth R1 700 is fill in the entry form below!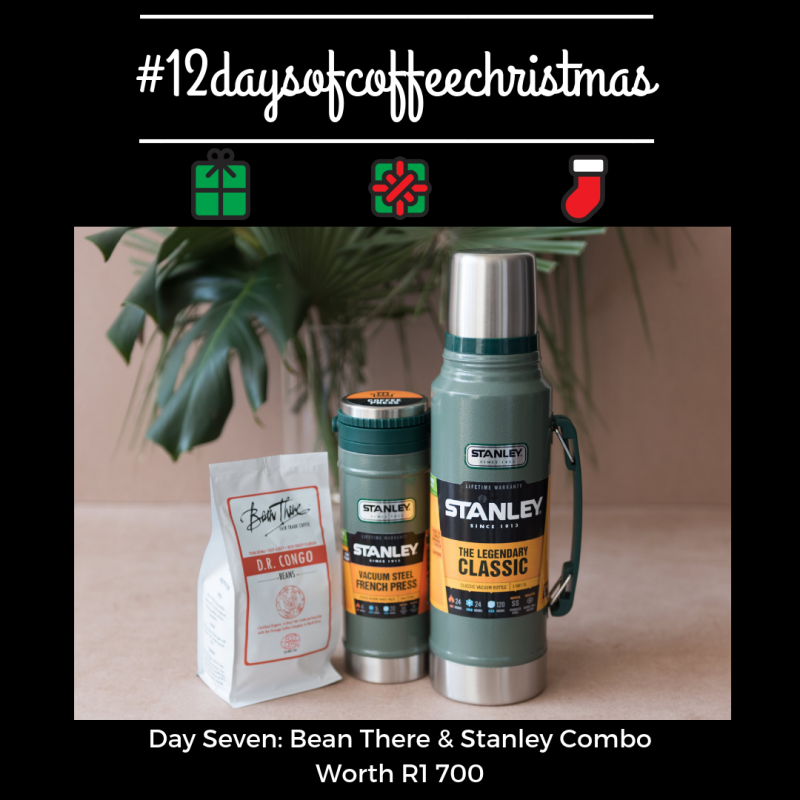 #12daysofcoffeechristmas Day Seven: Bean There + Stanley Combo
If you liked this article, then you may also like these:
Got something to say? Then leave a comment!