Day One: Tognana Stove Top + DGC Box
Wednesday, 5 December, 2018
All you need to do to enter Day One is like this post and fill in the entry form below! You can tag people in the comments if you think they should enter too!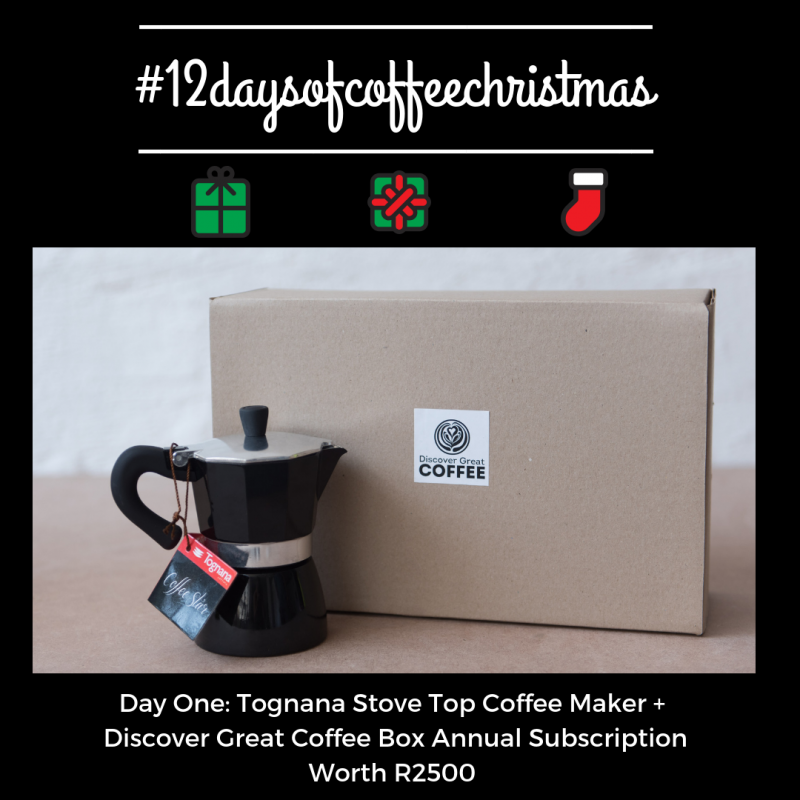 #12daysofcoffeechristmas Day One: Tognana + DGC Box
If you liked this article, then you may also like these:
Got something to say? Then leave a comment!