#12daysofcoffeechristmas is our annual coffee giveaway extravaganza!!! We have incredible sponsors on board and we are ready to spoil you rotten!
So much of exciting, so many exclamation points!!!! :) There is over R60 000 worth of prizes this year. Get some!
There will be specific instructions each day on how to enter. The winners will be announced intermittently but not later than 21 Dec. (Except for Day 12's prize which runs for a bit longer than 24hours)
You only have 24 hours to enter for each product, starting and ending at 12pm. Only SA residents are eligible to win.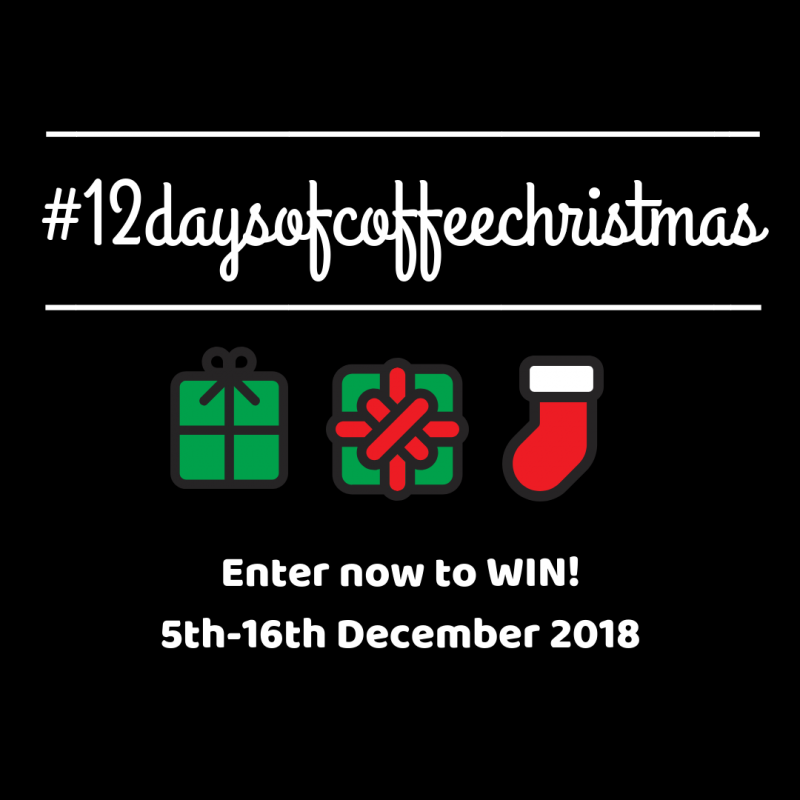 #12daysofcoffeechristmas
Day One : Sponsored by Tognana & Classic Homeware
Day Two: Sponsored by Handpresso South Africa
Day Three: Sponsored by Mastertons Coffee
Day Four: Sponsored by Bialetti South Africa
Day Five: Sponsored by Equipment Cafe & Hario
Day Six: Sponsored by Bru Coffee Roastery
Day Seven: Sponsored by Sea Dog Cold Brew
Day Eight: Sponsored by Moreflavour
Day Nine: Sponsored by Lizzard Flasks
Day Ten: Sponsored by Bean There Coffee and Stanley
Day Eleven: Sponsored by Nespresso
Day Twelve: Sponsored by @Home